Turbo Intercoolers & Car Intercoolers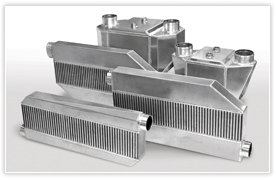 Our specialist intercooler and turbo intercooler service is only a telephone call away. Comprehensive stocks of new and exchange units, supported by extensive workshop facilities ensure that you receive a fast, efficient service. Leaking intercoolers and charge air coolers cause poor engine emissions, excessive fuel consumption, loss of power and potential engine damage.
Therefore replacing your turbo intercooler can be a common task and one that needs special attention and knowledge that Advanced Radiators can provide. Use our bespoke search facility below to find the right turbo intercooler to fit your vehicle.
Please visit our NEW Universal Intercooler website where you will discover a range of aluminium performance products and a bespoke manufacturing service.